---


UI DESIGN / BRAND DESIGN / UI LIBRARY / USER EXPERIENCE



SkyPrep is an award winning Learning Management System based in Toronto, servicing clients around North America. SkyPrep Studio is a content creator for E-Learning that empowers administrators to create interactive and functional content that can be shared within the LMS platform (or with a link for learners).


Jordan worked as the princple UI Designer on the SkyPrep Studio App. Work with SkyPrep is full-time and ongoing, working as a UX/UI Designer.



CREDITS:
LOGO / WORDMARK by Jordan Mill
UI DESIGN by Jordan Mill
ENGINEERED and DEVELOPED by SKYPREP

YEAR - 2021 - Present


WEBSITE



SkyPrep is a leading
Learning Managment System
based in Toronto, ON. Online learning has been integral through the pandemic. As companies moved away from an in-person office, their training did as well.
How might we
create a tool that enables administrators to develop engaging learning content from anywhere?
SkyPrep Studio was a necessary development for SkyPrep's growing Learning Managment Enterprise - allowing them to fully integrate, hosting and creation of E-Learning content. Studio is a flexible tool enabling the production of
interactive
E-Learning content, quickly.
Our
flexible
design system ensured the tool is infinitely scalable, creating a strong templated base allowed for any new element to plug in seamlessly. The product was built based on a
WYSIWYG
editor.
SkyPrep Studio is a content creator for E-Learning that empowers administrators to create interactive and functional content that can be shared either within the LMS platform or with a link for Learners.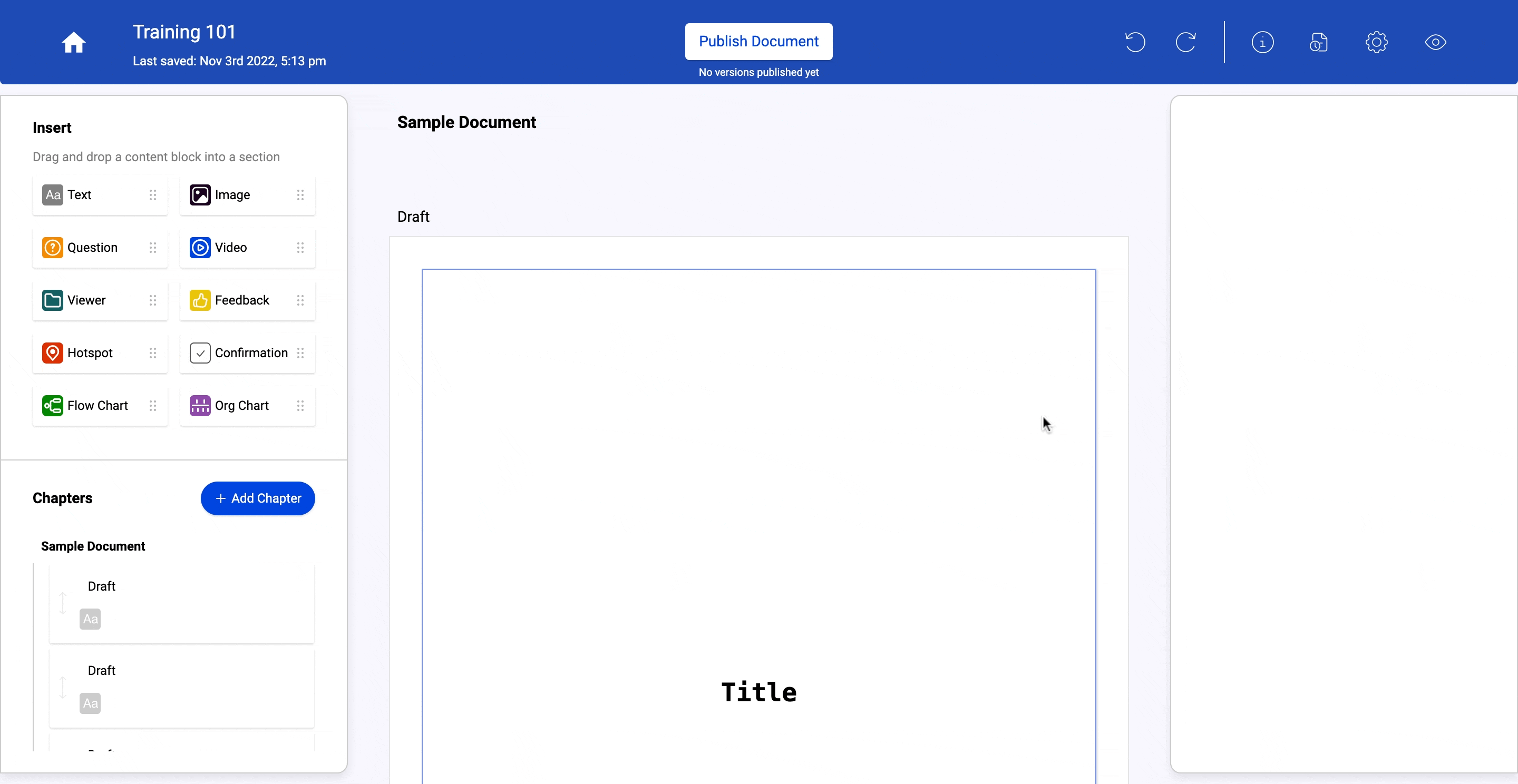 SkyPrep's platform is used mostly for whitelabled training by their clients. This required scenario-based pattern—drawing from a context-driven instructional framework, professionals are provided the opportunity to create learning content within the known and trusted SkyPrep Enterprise. This enabled the team to to create only necessities - allowing the User to envision their content within the platform, branded as such.